Here's some of our highly recommended accommodation in
Zambales

. Don't hesitate; go over to the official website and Book now!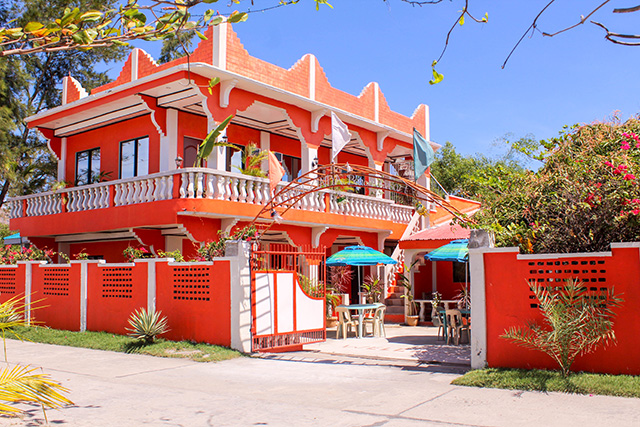 Just 1- 2 hours drive from Olongapo City, it's well worth the early morning wake-up to catch the sunrise and rejuvenate your mind and body during sundown. Take a quick sweet escape and a beach day bliss at a truly relaxing vacation destination. Consider yourself checking in a home away from home, Mommy Linda Beachfront Resort is your perfect beachfront getaway this summer. Perfectly laid on the brief stretch of Brgy. Felmida-Diaz. Visit Cabangan, Zambales now!
rates from PHP 3,000
"Ride the Waves" Pundaquit is best known for its sublime beaches, and awesome view. With sand on your feet listen to the roar of the waves and challenge yourself to a ride of a lifetime. Let your surfboard frolic. Pundaquit Sun and Surf is the best sidekick when you just want to lay back and breathe in relaxation. "Walk in the Sand" Let the water touch your feet, experience tranquility when you walk the shores of Pundaquit, dig your feet into its fine sand while you gaze into the horizon. To make your visit extra special, we can setup and customize island and waterfall tours for your group with enticing inclusions. "Collect Moments" Every memory is priceless, and it is always more fun to remember experiences than things collected along the journey. Experience creates a unique bond with others and it's a great story to tell everyone and it will never get old. Share your memories and stimulate friends and family to swing by for a holiday. "Be calm and Catch the Sun" Take a rest in a hammock, barefoot, with a bottle of cold refreshments and a good book while you watch the sun fade into the horizon. Enjoy a family style dinner prepared by the resort staff and listen to the air mingle with you while you live and laugh the night away.
rates from PHP 1,080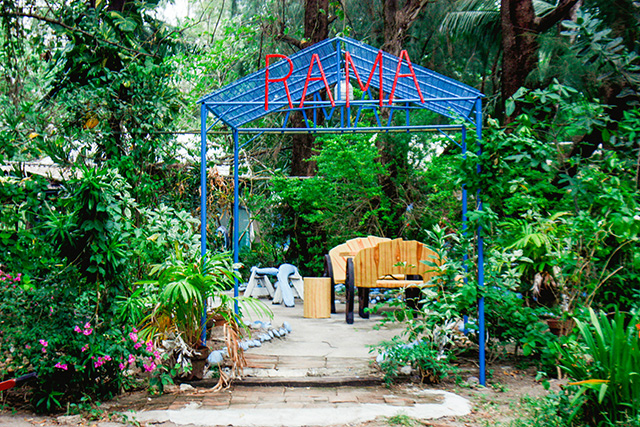 Willkommen - Bienvenu - Welcome! Established in 1987 Rama International Beach Resort is one of the longest established Resorts in Zambales. Under new management since end of 2013 it is operated by a Filipino- German family who offer a quiet and tranquil environment for their guests. Rama Beach Front Resort is centrally located in the very heart of Barangay Binoclutan, Botolan, Zambales, easily accessible with private vehicles or public transportation or our Airport Shuttles from Clark or Manila. It is also known as one of the "Best Beach Areas" in Zambales. The area is famous for being the sanctuary of sea turtles. The resort maintains a Turtle Hatchery dedicated to preserve the turtle population in Zambales. Newly renovated Economy and Deluxe Rooms are available for online reservation. Beach front cottages are set for shelter from the sun during barbecues, picnics Etc. The place is ideal for outings, camping and just getting away from the rush. The upper deck restaurant that overlooks the Beach and Ocean serves delightful Filipino, American and Australian cuisine, there are also picnic areas in a spacious garden setting where guests can enjoy and feel free to use the facilities of the resort, including the Swimming pool. Feel the summer anytime at Rama Beach Resort. "Zambales' Favorite Resort".
rates from PHP 450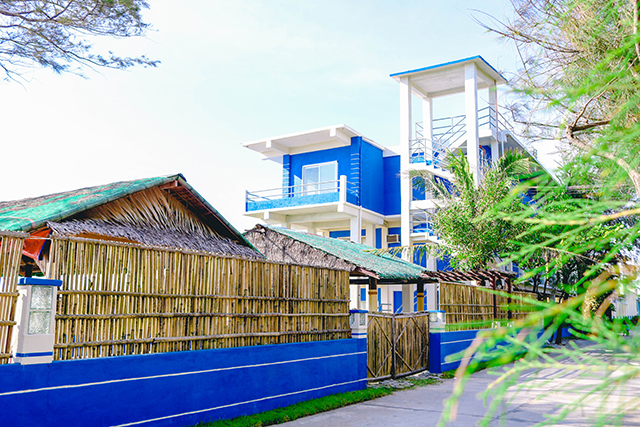 Casalillibelle Beachfront Resort, Cabangan, Zambales is the perfect destination to relax and unwind during the summer. You can enjoy a delicious pizza and movie night with your loved ones while enjoying the beautiful beachfront view.
rates from PHP 1,800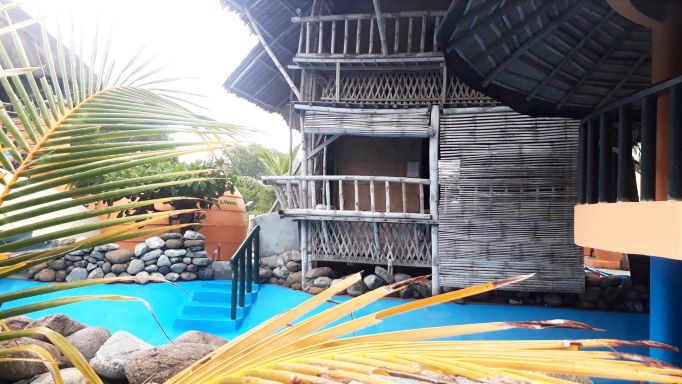 Hello, Leo & Jessica invite you to be our guests in this serene location away from the hustle and bustle of the big city. As Architects, it was our intention to create a sense of a village in a secluded location with views of the sea, mountains, and a natural lagoon, unlike any other destination. The peaceful environment promotes a sense of relaxation and connection to nature promoting inner healing. Click on our profile photo in the upper right corner for additional listings in our village. Our resort is designed to accommodate large groups of anywhere from 14 people to 250 people. We have beachfront Kubo or Nipa Huts; three of which can accommodate 14 people each and another beach frank hoover that can accommodate 20 people. You can also enjoy our kid-friendly swimming pools fronting the beach and a Kubo that can accommodate 50 people. We have an airconditioned Beach Villa equipped with a kitchen and dining area, a living area with three queen-sized beds that can be used as a couch during the day, and beds at night. There is also a house that's fully furnished 3 bedrooms 2 bathrooms with a large kitchen, large living area with panoramic views of the sea, the lagoon and the mountains. It can accommodate up to 30 people. The house is fully air-conditioned in the living space and all the bedrooms. There is a restaurant that can hold up to 60 people for events such as wedding receptions or even simple meetings. Our Chef Raymond is a world-class chef offering International cuisine and Filipino local cuisine as well. We can accommodate groups of up to 100 people providing lodging and breakfast lunch and dinner. Other amenities include a large swimming pool with a bar that is suspended over the pool which provides an area for shade and also a 10 m spiral water slide. We have a spacious parking area as well.
rates from PHP 3,500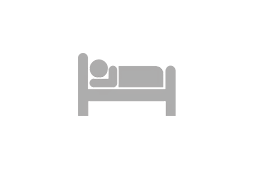 Your perfect Bed & Breakfast in San Narciso, Zambales! If you are looking for a place to stay for your weekend getaway by the beach but is not far from the City, you are at the right place.
rates from PHP 3,500